Content marketing is its own kind of marketing beast. If it's fed properly, it can be as majestic as a lion, king of the jungle and ready to engage. If it's not given the proper digital diet and care, the content on your site lags like a sloth, unuseful and unseen at the bottom of Google's SERPs (search engine result pages).
The good news is there are simple techniques that content marketers can use to help your website gain traction with search engines. These techniques provide the nutrition your site needs to continue to grow and thrive in the online jungle.
Here are five common components that you may want to incorporate into your content marketing strategy in order to help your site dominate search in your niche.
Too busy/lazy to read the whole thing? Here's an infographic.
1. Call to Action
According to Optimizely.com, a call to action (or CTA) is a prompt of sorts that ask the viewer to act on a specific request. Some typical examples of CTAs include:
• Sign up now
• Buy now
• Learn more by clicking here
• Contact us today
The CTA is a common feature of the sales funnel and is one of the most important features. It increases sales and newsletter memberships. A simple call to action also allows you to extend the reach of your marketing efforts without having to do much.
The best CTAs are easy to read and stand out on the page according to HubSpot. Take, for example, DropBox's bright blue sign-up button that stands out against its all-white background.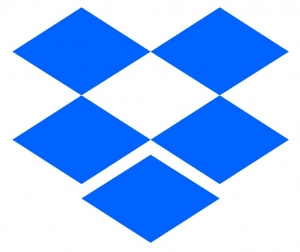 Other effective calls to action include Panthera's "Join the pride today," which appeals to cat lovers; Quick Sprout's "Are you doing your SEO wrong?"; and OkayCupid's bright green "continue" button on the dark blue background.
2. Local Relevancy
When it comes to digital marketing, few techniques can help a local business owner out as much as having local SEO content on their website. As Yoast points out, most people who use local search terms aren't looking to buy online. Instead, they need information that will direct them to a local brick-and-mortar store, where they can take the next step.
To attract these customers, you're going to need to do a couple of things. First, you need to make sure that you're using unique localized content for each page. Basically, this means that even if you have an office in two different cities for the same business, the content for each page won't be carbon copies of each other.
You'll also want to add your business's contact information (name, address, phone number, email, etc.). Moz additionally recommends that you put a Google map on your site. All of this type of information helps search engines categorize your site correctly.
Additionally, you should be using keywords/ keyword phrases with a local flair. For example, if you're a dentist in Fort Worth, Texas, make sure that your business's website uses words like "Fort Worth dentists" or "dentists in Fort Worth" throughout.
3. Internal Links
The internal linking strategy that you use on your site is important. It shows search engines like Google the relevance of pages, the relationship between pages and the value of the pages.
There should be a lot of links to the most important topic-related pages, the ones that pass the most link value. From there, link to subpages about similar content. You want Google to see what pages have similar topics and information.
The anchor text used in linking is also important. Anchor text is the clickable text that your reader sees. It should contain keywords or relevant content to what it's linked to. The content around your anchor text says more about relevancy to Google than the anchor itself, so be sure that you aren't over-optimizing.
4. SEO Components
SEO elements like metadata, subheadings, alt text, and other components also help your website rank better by making it easier for search engines to categorize your content.
Metadata includes title tags and meta descriptions. Title tags indicate to search engines what your page is about. It's currently recommended that title tags stay below 70 characters and include localization. Meta descriptions are written so the reader can understand what information your content is going to give them. These typically include a CTA and it's recommended they stay below 140 characters.
Another important thing to have are headings. An H1 is the title of your page. It's an HTML code that search engines crawl to understand what your page is about. It's similar to a title tag, and oftentimes are the same. You should only have one H1 on each page so search engines don't get confused about the topic of your page. Subheadings should be labeled as h2, h3 and so on.
For example, let's say you've written a blog post about Alice in Wonderland. In this example, this is the H1 for your page. Some of the subheadings that might appear on your blog post would be "Alice Meets Hatter," "Alice Cries a Pool of Tears," "Alice Meets the Red Queen." These subheadings give the reader a preview of what they're going to read next. In this case, the content will be about the Mad Hatter, the pool of tears, and the Red Queen.
Finally, visual elements like photos and illustrations should have alt text that tells search engines what the photo is about. Going back to the Alice example, if you have a photo of Alice in her pool of tears, the alt text and file name should include that.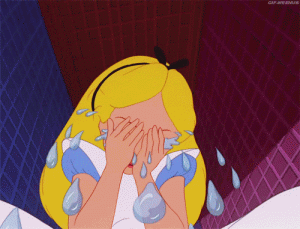 5. Up-to-Date Content
Keeping the content on your website up-to-date is important because it signals to search engines that your website is current and you're actively contributing to the web. Along with helping you build your reputation with search engines as an expert in your niche, it also helps keep your site at the top of the SERPs as long as the content is relevant and useful.
Typically, search engines favor new and relevant content over old and outdated content. And given the fact that millions of new pages of content are created daily, content updates are one of the simplest things you can do in your content marketing efforts to keep your site on top.
By incorporating calls to action, local relevancy, internal links, SEO components and up-to-date content you can make sure you have a majestic lion. It's good to be king.
Content Marketing Strategy Infographic