Salt Lake City Copywriting
Great copy can't be faked.


So we write persuasive arguments, interesting ads, and taglines that are anthems. And it's all delivered with just the right amount of style. It's work that elevates your brand to something just a bit bigger than your product—and gets people excited about what you're doing.
Clean, creative, and converting copy every time
Epic Marketing's team of experienced in-house copywriters can take your content to the next level. We work closely with every single client to make sure our copy captures your Salt Lake City business's unique voice, establishes trust with your customers, and aligns with your company goals. Whether we're writing a blog post, a Facebook ad, or an entire website, we'll create well-crafted copy that not only gives your site extreme SEO power, it gets your core messages across efficiently and effectively.

We start with extensive research into your business, product, and industry until we're experts ourselves. Taking into consideration your target audience, brand tone, and growth goals, we can write copy that blends with your own voice and tone while also standing out to anyone who reads it.
Our Salt Lake City Copywriting Services
Search Engine Optimized Content
Creating search engine optimized content isn't just an option these days—it's a necessity. Because even if your product perfectly solves your customer's problem, it doesn't matter if they can't find your Salt Lake City business after a simple Google search. Our copywriters can delicately lace your landing page, website content, and blog posts with high-performing keywords that will help your business rise to the top of that coveted first page of Google.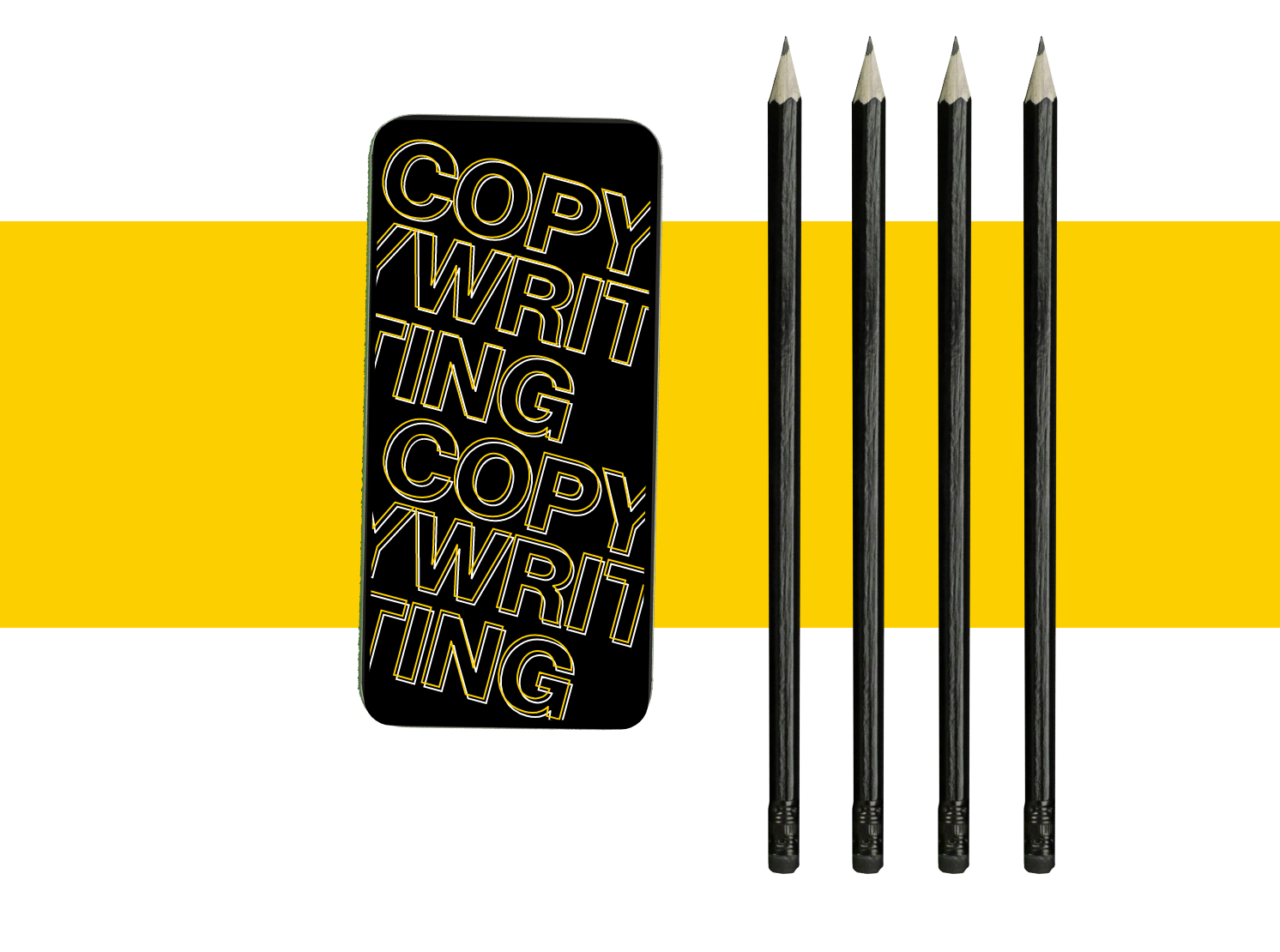 Website Copywriting
As your company grows, your website's content should be refreshed and updated. Whether to introduce a new product or give your site an SEO boost, our team of writers can create content that not only educates potential customers on your brand and company, but effortlessly leads them to your CTA and makes a positive, lasting impression on every visitor.


Creative Scripts
You can shoot the most awe-inspiring and Sundance-worthy video—but it won't convert if it's not expertly paired with quality messaging points and a strategic storyline. Our storytellers, writers, and videographers can create a high-quality commercial or video that keeps people engaged and away from that skip button. Whether you want your video to raise brand awareness, promote your company's product, or educate your viewers, we'll create a script and storyline that hooks your viewers right from the start.
Every thriving business needs to have a social media presence and build up trust with their target audience. Our copywriting team knows how to create content that makes it easy for people to hit follow. With precise and engaging language that gets to your customer's pain points, we can create organic and paid social media content that both informs and educates your audience—making it an easy decision for them to become a loyal and paying customer.
Website blogs are a great way to share helpful articles about your product, updates on your industry, and other information that would be helpful for your articles. It's also the perfect place to show off your Salt Lake City company's personality and give your site some SEO help. Let us help you flesh out your website by building a library of content that proves you're an authority in your field.
Our writers can also help your SEO ranking by writing blog posts that live on sites related to your industry. These include links back to your own website—giving your domain a well-deserved SEO boost and helping you rank for coveted industry-specific keywords and help you rise to the top of the SERPs.
Publishing a half-baked blog post every other quarter isn't enough these days. Your company needs a strong, well-thought-out content marketing strategy that will lead your media creation efforts—expertly integrated into your business plans while also showing your customers (and competitors) your Salt Lake City business is a real player in your industry. Our team at Epic can give you data-driven recommendations on what channels you should focus on, formats you should explore, and content that works with your business goals.


Serving Our Salt Lake City Neighbors

We're always looking to help local businesses get off the ground and grow. When Salt Lake City-based company Complete Student Loans came to us looking for a website redesign, we happily came on board. Alongside a stellar team of designers, developers, and SEO experts, our team of writers put together a helpful, beautiful, and clean site that helps people across Utah achieve their education goals.
So whether your company is headquartered near City Creek, Sugar House, or Capitol Hill, let's get together and chat about how our copywriters and creative team can help your business stand out from the crowd.


Let Epic Help You Tell Your Story
Located in Draper, Utah, Epic Marketing is a full-service marketing agency that specializes in crafting copy that converts. Reach out today to learn about how our in-house team of copywriters can help grow your Salt Lake City business.