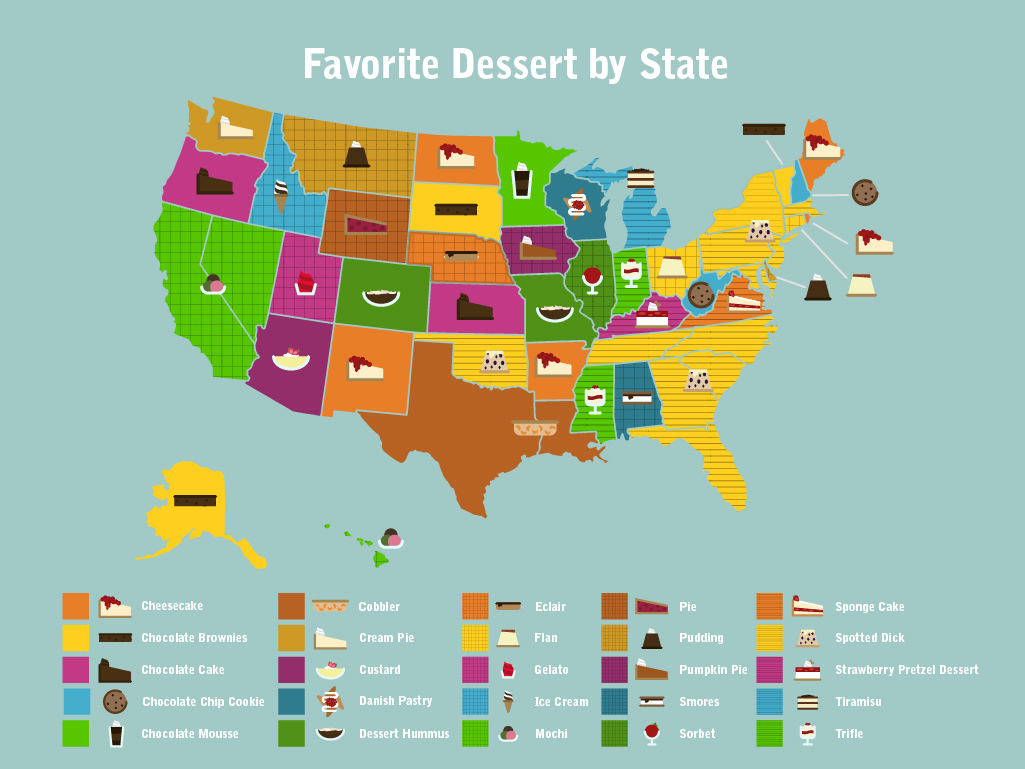 Current Mood = Dessert
If asked, picking one single dessert to eat for the rest of your life would be painfully hard. There are thousands of dessert variations to choose from, and like – #FOMO. 40% of consumers surveyed in a USA Today report say they eat desserts after a meal at least twice a week. 78% say they are more likely to eat dessert to treat themselves and 60% say they order dessert when they're feeling happy.
Recognizing the challenge of different search queries (searching for recipes, places for dessert near you, etc.), we compared the top 3 searched desserts in each state utilizing the information found in Google Trends for the entire year of 2018. Mixed with some keyword research (some of these desserts sounded too absurd to be real – I'm talking to you, Florida and Georgia) we were able to finalize a list of the top dessert in each state throughout 2018.
A top choice by 1/5th of the states in the U.S. was a certain British pudding that, unbeknownst to me (and the entire staff at Epic Marketing), exists and apparently is delicious. Research showed and shocked our team to discover that Jell-O was not the top dessert in Utah, especially since it seems to be culturally popular! But hey, we decided that maybe Gelato is a distant cousin to Jell-O.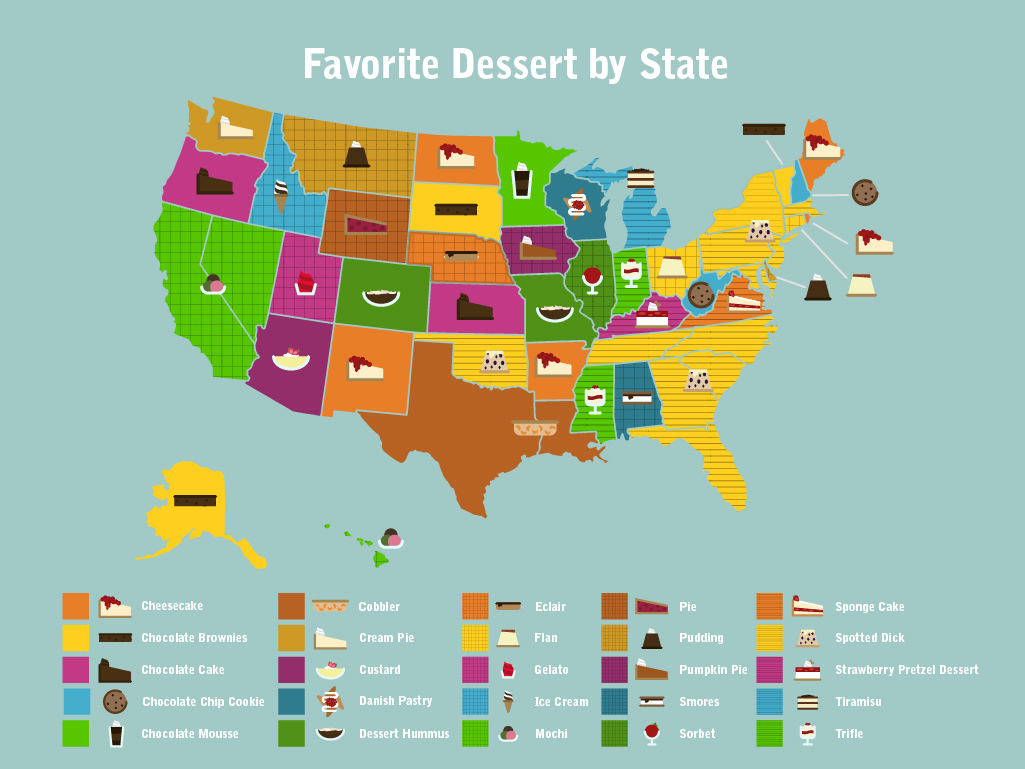 How did your home state compare?