Nice Guys Loans
Website Case Study
Their process is quicker, their fees and rates are lower, and they treat you better. Nice Guys is all about friendlier payday loans for anybody who needs a little cash. Delivering a kinder look and a more welcoming website, we helped Nice Guys showcase why they're the best place to borrow from.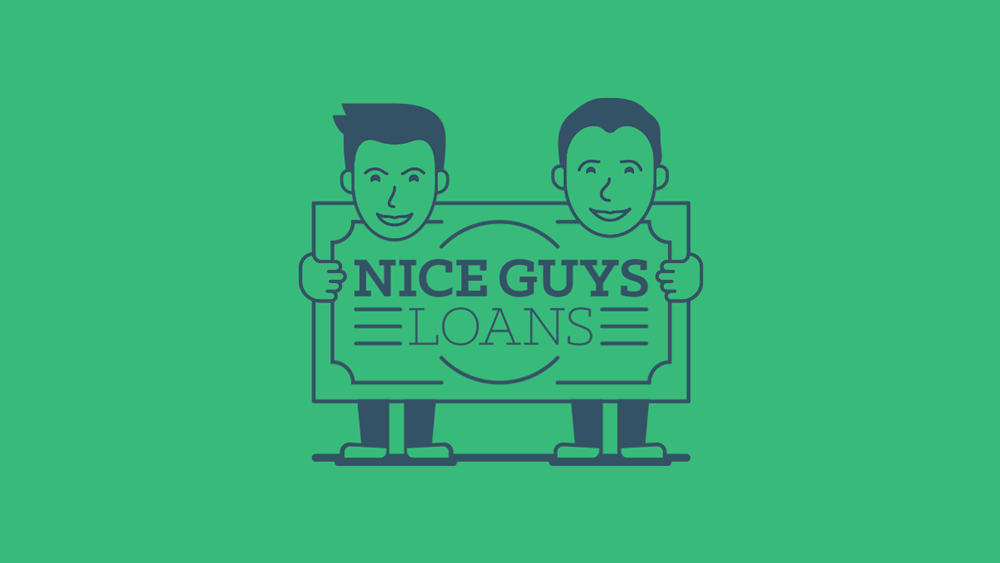 Need More Marketing Know-How? Download the Full Case Study!
Nice Guys Finish First
Nice Guys Loans wanted to make sure their friendliness was shining through to their customers at every touchpoint. Not only did they need a rebrand and updated logo that matched their affable disposition, they needed a new user-friendly website that made it easier for their customers to apply for loans while showcasing all the wonderful ways that they're different.
The Challenge
Nice Guys Loans was built to be different than a typical payday lender. They didn't like seeing great people taken advantage of with ridiculous interests and fees. Instead, they built a company that offered a way for customers to get the loans they needed easily while also being treated with respect. But they were having a hard time differentiating themselves from their payday lender competitors. How could they show folks who needed a loan that they'd be treated better at Nice Guys than anywhere else? How could they prove to people that 'Nice Guys' was more than just a name?

Download Case Study
THANK YOU FOR
YOUR SUBMISSION!
Your download has started. If the file doesn't start downloading within 15 seconds, please
click here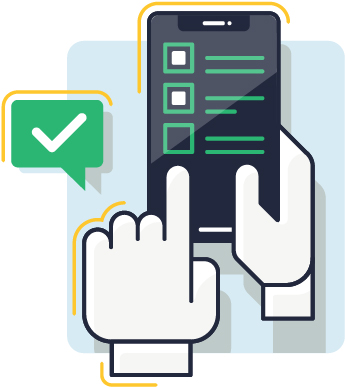 The Results
The response was phenomenal. In just three months, Nice Guys Loans has decreased their average cost per click by 32% and increased conversion rate on their new site by a staggering 131%. They've also seen a 61% increase in applications.



The Approach
We did a deep dive into the Nice Guy's brand—understanding how they really stood out from the competition and what made them such an appealing solution to a typical payday lender. Offering signature loans, no-collateral loans, installment loans, and short term loans, Nice Guys simply didn't do payday loans (offering loans that must be totally paid back by pay day) and they made sure their customers were always treated with respect. They also customized payback schedules to benefit the borrower and they kept interest rates much lower than payday loan centers.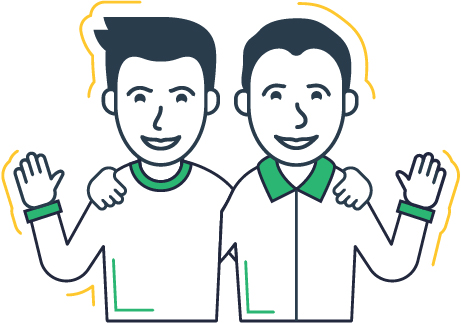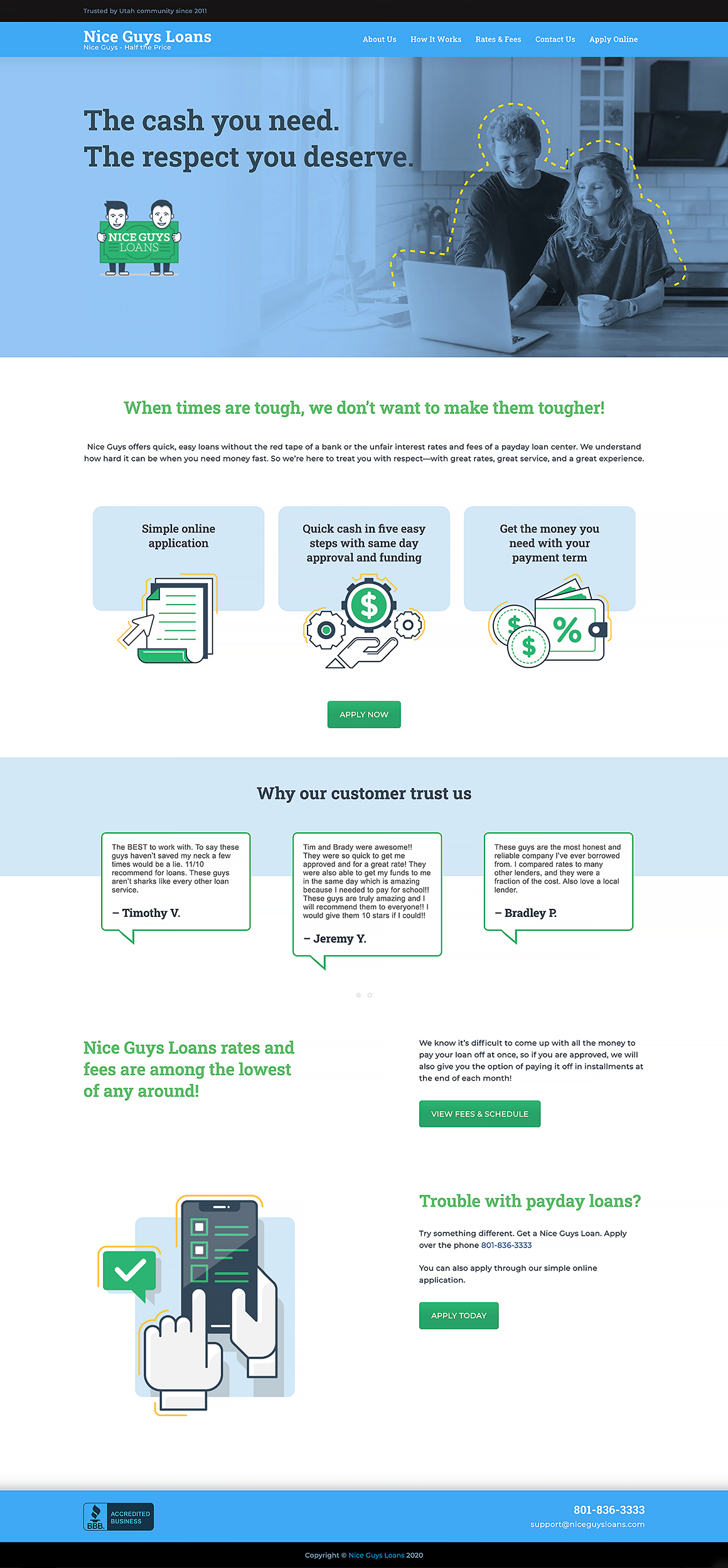 The Solution
We rebranded Nice Guys from the ground up; modernizing their logo with a smoother, more rounded look and cleaning up their website to feel more open and spacious.
We also created new SEO and Google Search Ads strategies to make them much more visible to potential customers looking for payday loan services. Our goals were to increase their qualified leads and maximize organic traffic to their site.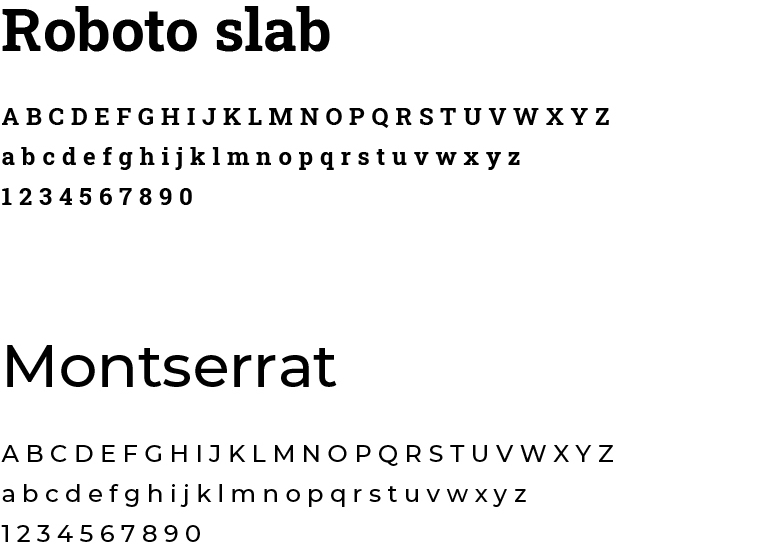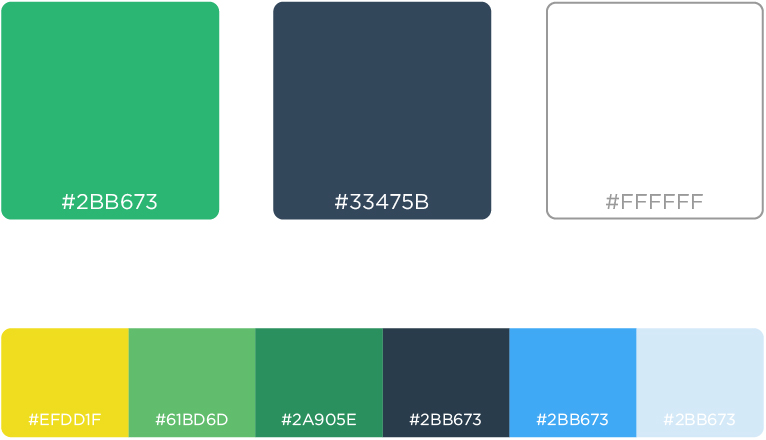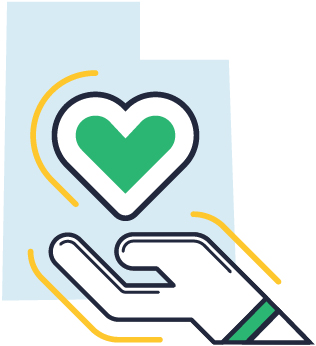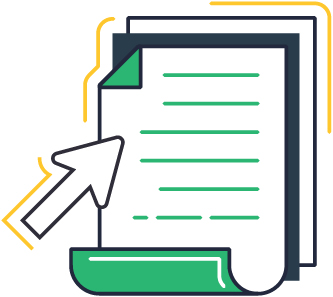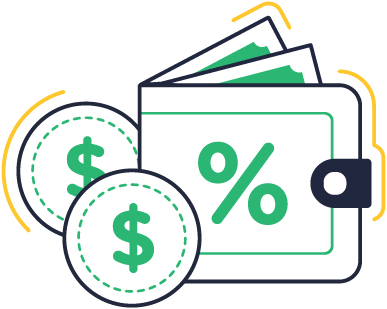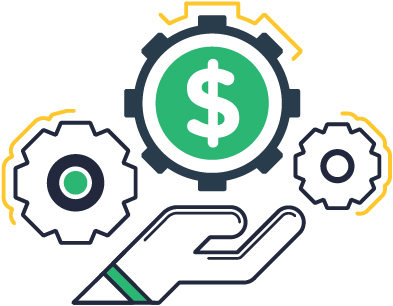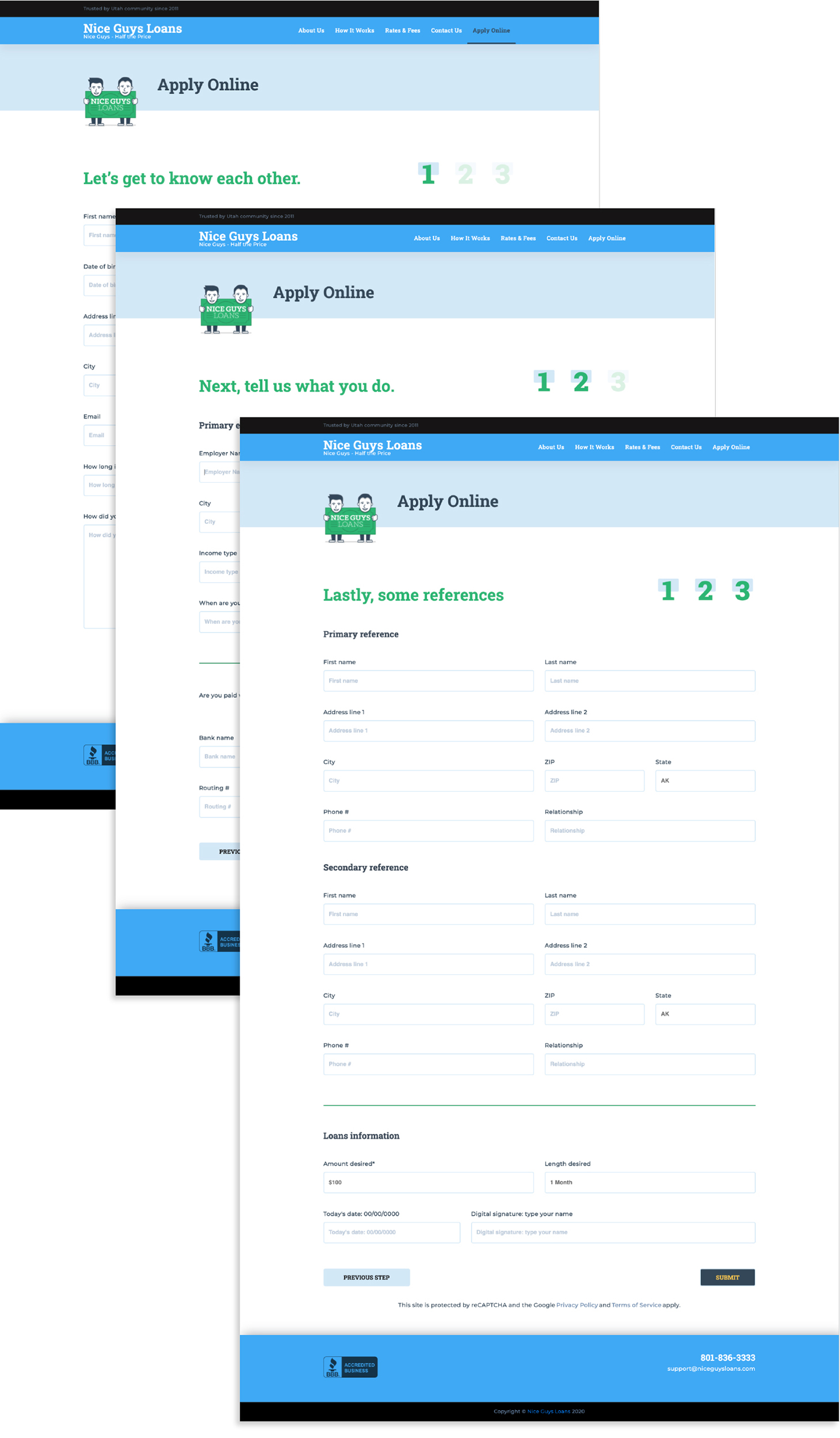 User Friendly
Last, but certainly not least, we improved the user experience on their site, giving customers a much easier way to understand how their loans work, see rates and fees, as well as apply for a loan in just three simple steps. In keeping with the friendlier, more open design, we used a warmer color palette and designed quite a few illustrations to keep those nice feelings flowing.
Talk With Our Marketing Experts