Abundant Dental Care
Website Design
Time for a cleaning.
From weekend hours to free second opinions, Abundant Dental Care goes over and above the service and care your typical dental office provides. But with an old website looking a little long in the tooth, Abundant needed a new site that would help them cut through the clutter—a site that was more conversion focused and simpler for current and future patients to navigate.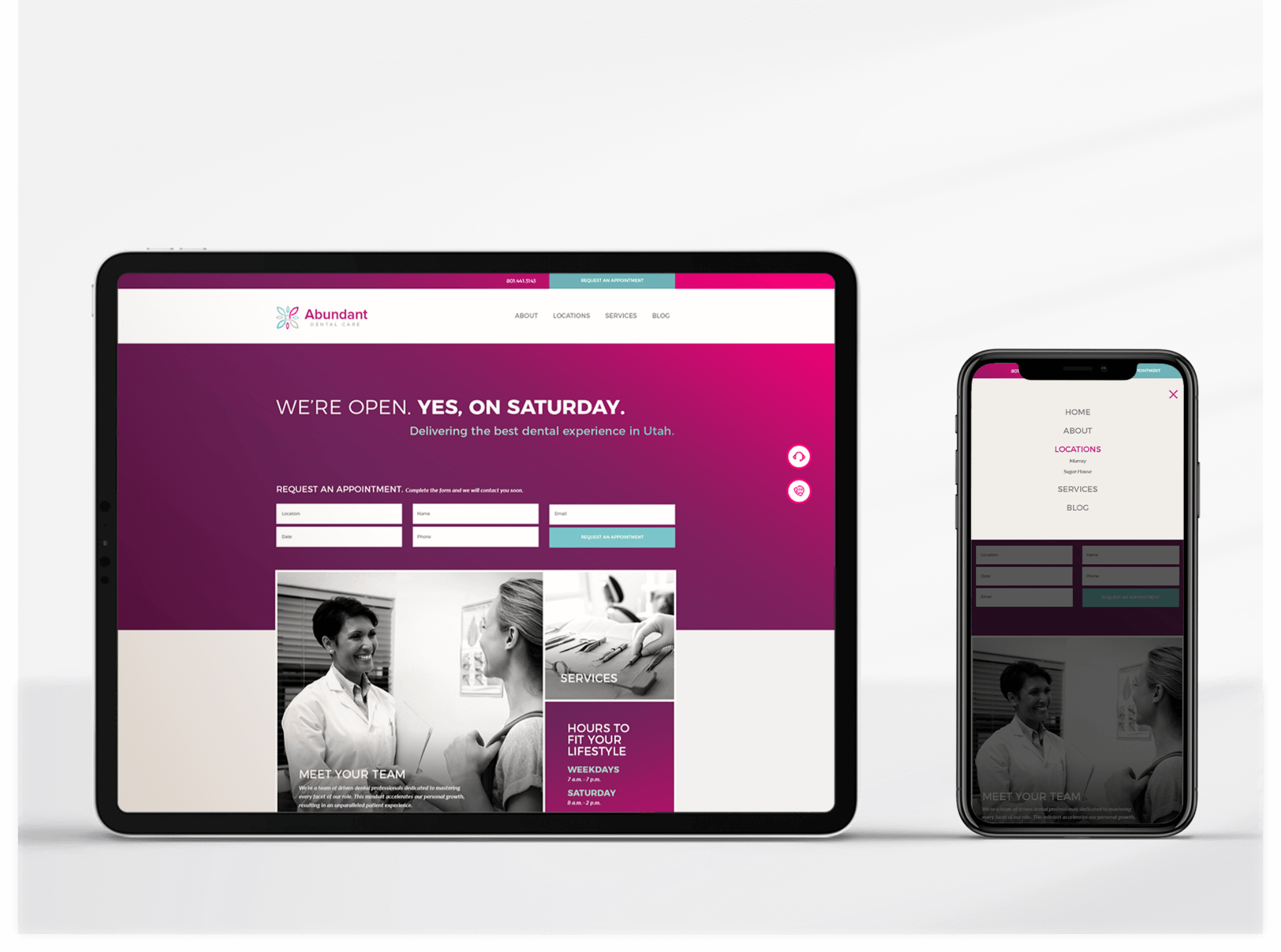 Web Style Guide
As part of their brand overhaul/revamp, we created a new visual identity that capitalized on vibrant brand colors like a warm and regal purple—perfect adjectives for the type of care Abundant provides. We also created a consistent, simple iconography that could be incorporated throughout the new site for a smart and simple look.


Online Appointment
Matching the customer-centric simplicity of Abundant's service with their site, our UX design included an online appointment booking that synced doctor, location, and schedule availability. The result: a straightforward UI that helped conversions increase as patients realized just how easy it was to book their next appointment with Abundant online.