All Star Bowling &
Entertainment
Environmental Graphics
Bowling Evolved
Bowling alleys haven't changed much since the 1950s. Great for attracting the same customers you had post-war, not so great for appealing to millennials and young families. All Star decided to evolve—turning their locations into family-friendly entertainment ecosystems that paired bowling with classics like arcades, bumper cars, and laser tag alongside the latest escape rooms, VR experiences, and upscale food options. We helped All Star bring their centers up to date—designing inviting environments with signage and graphics that felt current and showcased the wide-range appeal of everything they offered.



Spaces to Shine
With so many unique entertainment options under one roof, we developed interior graphics that not only created unique spaces for each activity but helped brand a night at All Star as an event. Special backgrounds were purpose-built as the perfect place to snap a group photo—encouraging more shares on social media and spreading the word that All Star was way more than just bowling.



Getting Promoted
Indoor posters could be swapped to showcase current specials, seasonal events, and new attractions—making sure everyone knew there was always something exciting happening at All Star.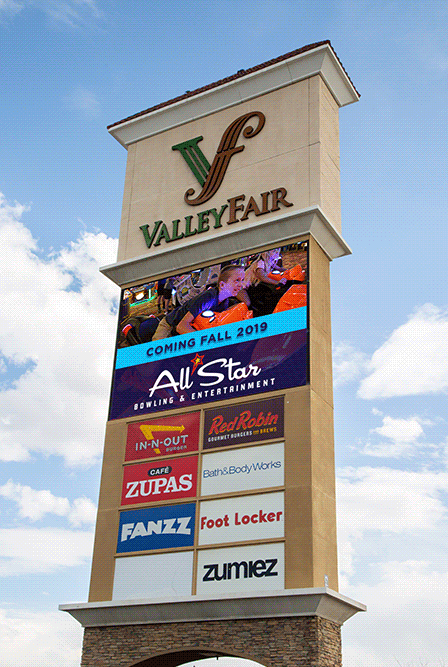 Make Your Marquee
With an opportunity to have a huge outdoor digital marquee showcasing All Star, we made sure messaging was continuously swapped out to highlight different activities, seasonal events, and group packages—making sure All Star's offerings felt fresh and brought happy customers back for a new experience.
Fun Finders
Wayfinding signage features vibrant colors with a nod to retro bowling alley chic. More modern attractions received their own treatment to help them stand out as unique spaces within the All Star complex.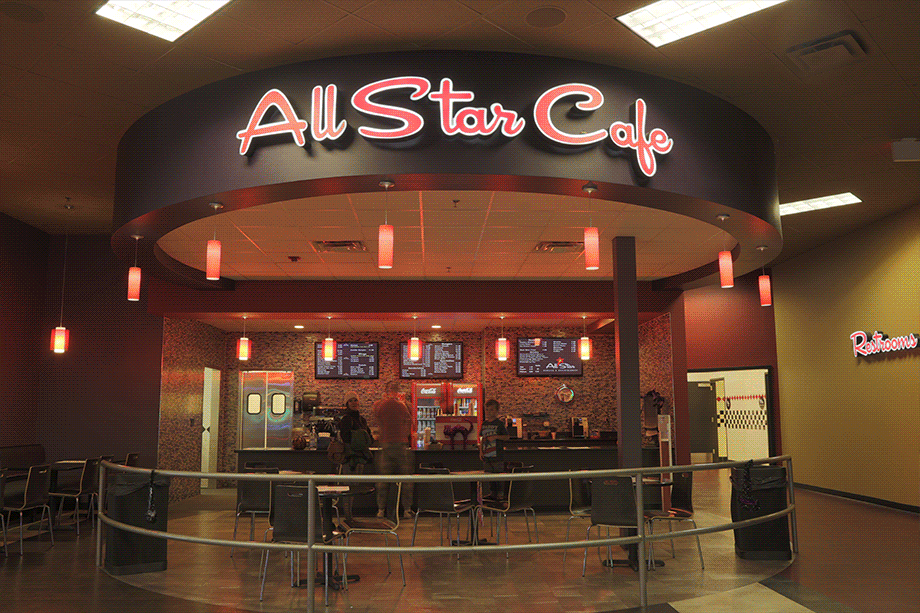 Sell It on Screen
A huge part of the modern bowling experience is the in-alley TV displays that feature party-style bowling games and colorful graphics. We helped All Star get the most out of their screens—designing ads that cross-sell their other entertainment features as well as group packages and seasonal events.

Entertainment for the People
Making sure All Star shines as the place everyone can go for fun, we delivered photography that not only captured the entertainment center's energetic environment, but we also filled each shot with smiling kids, group dates, friends, and families enjoying time together.