Eagle Gate College
Omnichannel Strategy
How does Eagle Gate College correct its rebranding attempt mid-course?
Eagle Gate College was stressed out. Efforts to rebrand the college as offering a more healthcare-focused education were underperforming—and the school desperately needed to see their marketing dollars stretch further if they were going to have any success with their new identity. Their internal team and external marketing partners weren't syncing up, and accountability and performance issues were starting to come to a head.
Our Approach
PPC, SEO, Paid Social, Display, Video
Well-versed in omnichannel messaging and tracking, Epic gave Eagle Gate a single, comprehensive—and accountable—marketing partner that could fulfill any advertising need they could come up with. We developed a complete marketing strategy for the school that enlisted a variety of digital channels to target their core audience demographics—complete with the ability to actively track what was working for future enhancements.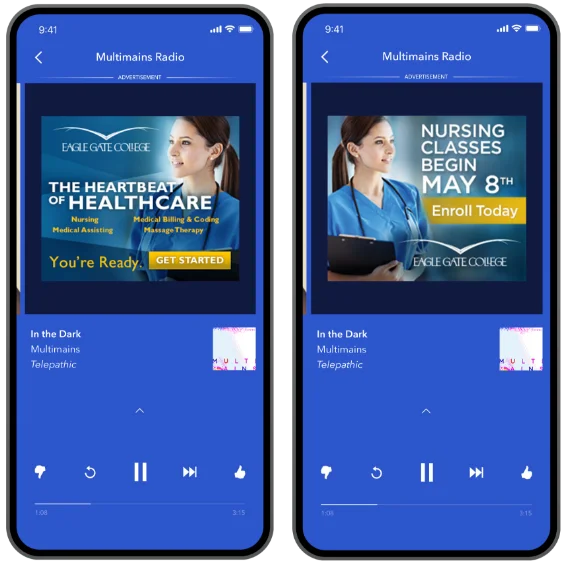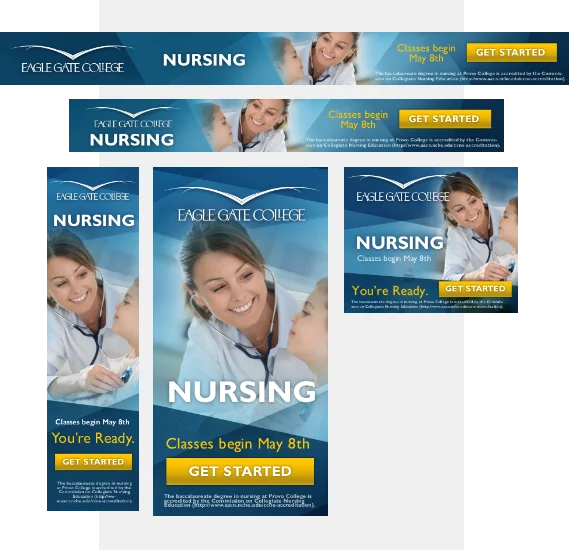 Results
Enrollments increased while Eagle Gate's cost per acquisition (CPA) decreased significantly. The school saw a significant increase in overall traffic, conversions, and student enrollment as we quickly set-up and optimized finely targeted campaigns that reduced the cost per lead by over 50%. And by understanding and controlling the overall strategy and the implemented tactics, we could also quickly analyze and adapt based on the original hypothesis and the subsequent results.