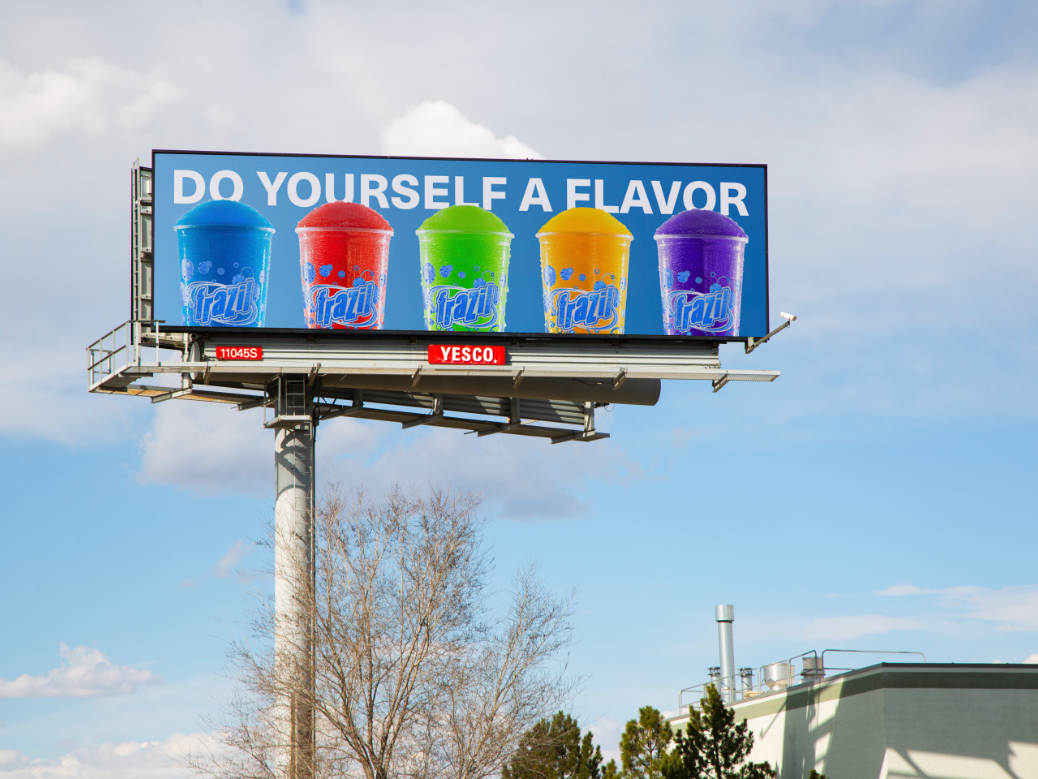 Advertising Taste
With over a dozen fun, fruity flavors, Frazil asked us to deliver some playful reminders that the best way to compliment any summer vacation is to cool off with some of their incredible slush. To promote brand awareness, we developed billboards and materials for c-store owners featuring imagery and messaging that cranked the color and sugar-filled fun up to eleven.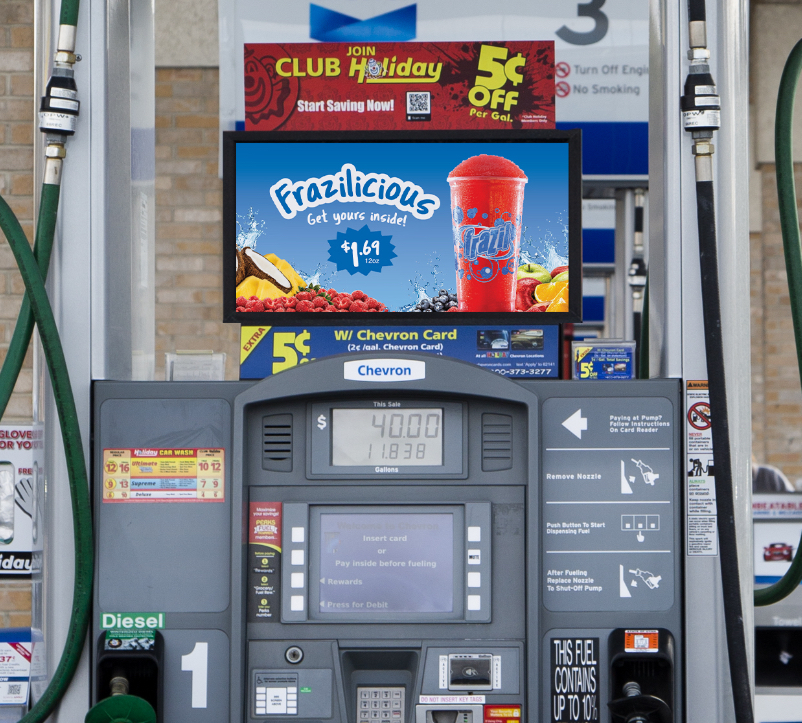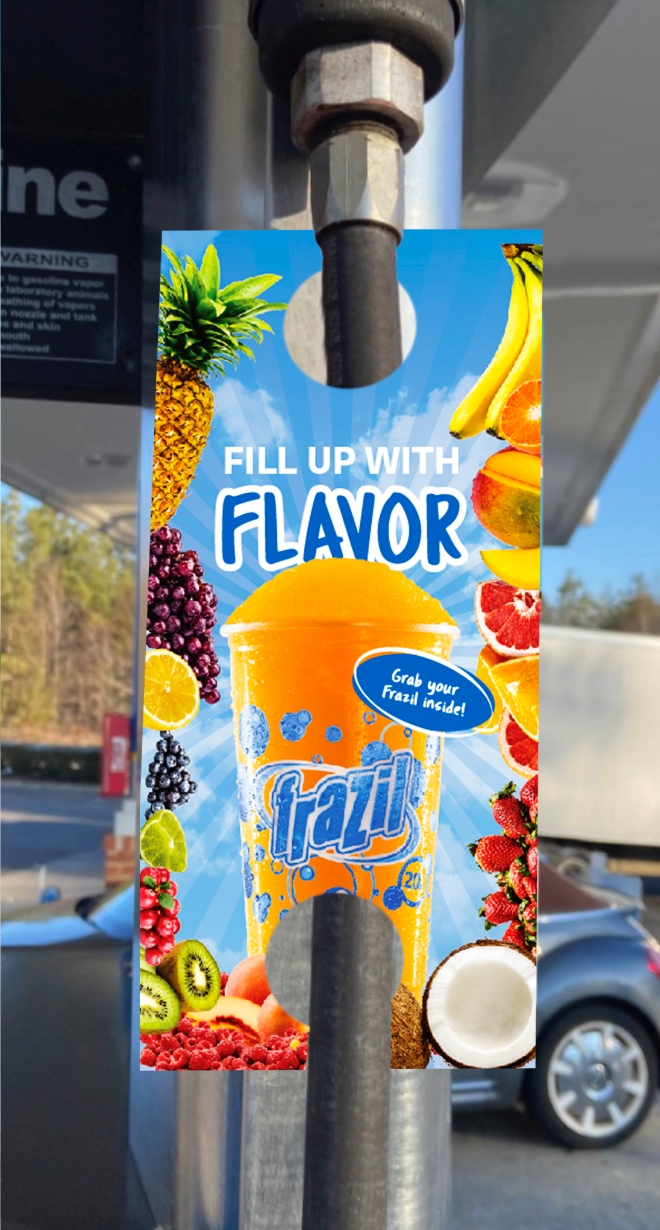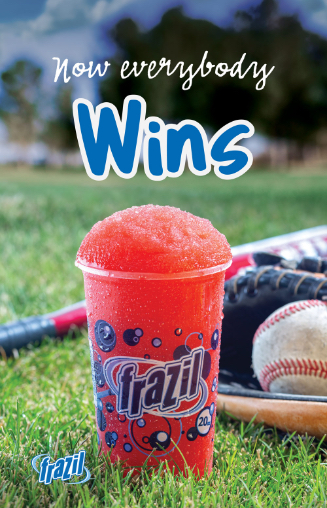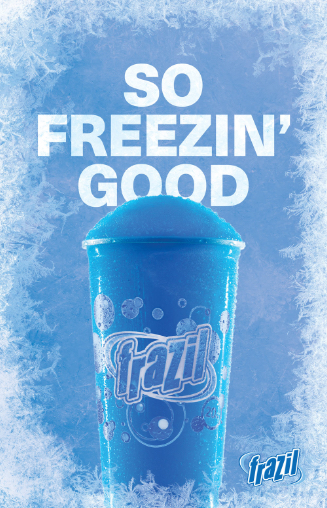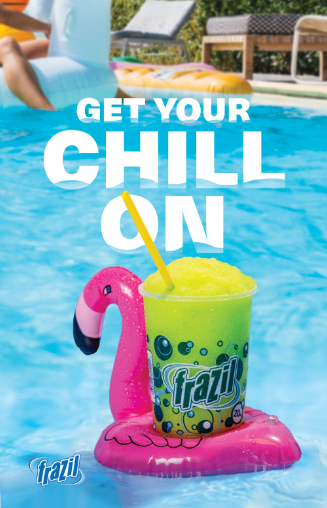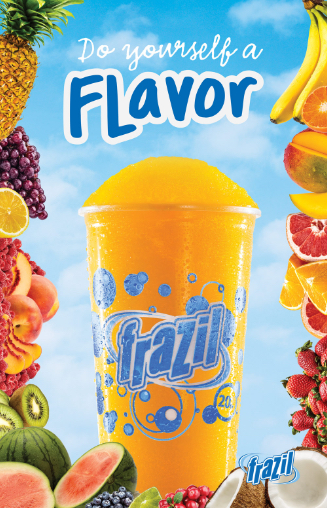 Those Fine, Frazil Days of Summer
We created billboards, c-store pump toppers, window clings, and posters that combined custom photography with eye-popping compositions and color-filled designs; showcasing Frazil's slush as the perfect way to celebrate any sun-soaked summer activity.