Sierra RV Marketing Campaign
Driving in new customers.
Sierra RV needed help giving their busy summer sales season a jump-start by making sure people came to check out their new fourteen-acre lot filled with the latest RV models. Partnering with Epic Marketing to increase the amount of new customers they generated through online marketing, we analyzed what was already working for them, recommended the most effective digital marketing channels for their audience, and built a new marketing strategy focused on category-specific advertising. Then we set out to make sure Sierra RV got a massive turn-out of qualified customers for a series of events they were hosting on their new lot prior to the busy summer vacation season.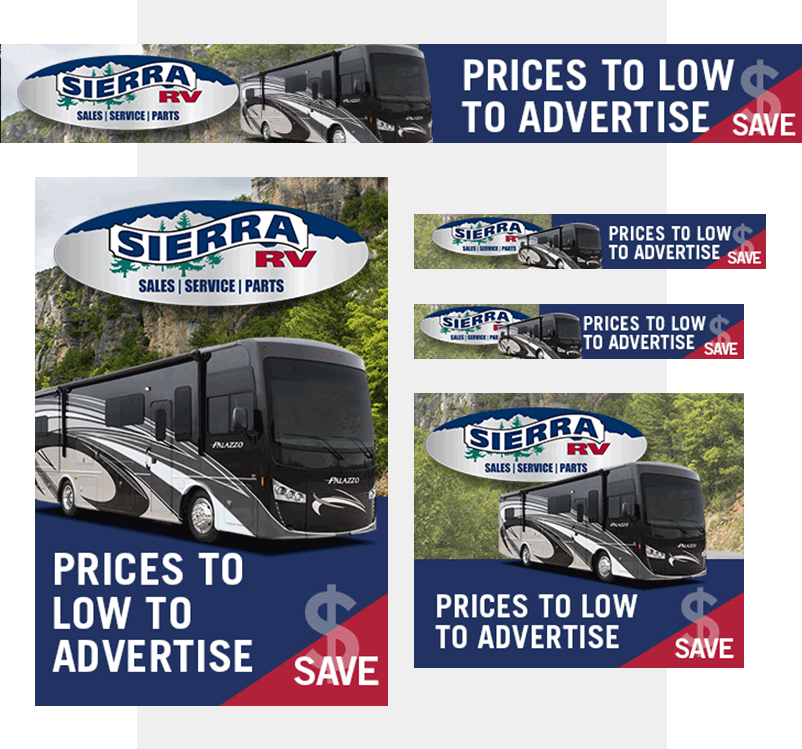 Mapping a successful route.
PPC, SEO, Paid Social, Display
Sierra RV's customers usually knew what they were looking for well before they set foot on the lot. So with a tight window and limited budget, Epic strategized an approach that got the message out quickly and through targeted channels. We built our marketing with a focus on the category the customer wanted. If they searched for a new RV, they'd be taken to the RV webpage, they'd start seeing RV remarketing ads, and they'd receive a follow-up email with great deals on RVs.
Epic Marketing put a new digital marketing plan together with Paid Search ads, Facebook Ads, Search Engine Optimization for Organic Traffic, alone with Hypertargeted ads Geofencing their own and competitor's lots, as well as IP Targeting their top prospects. Leveraging the power of our full-service agency to really amp up results, we also promoted a kick-off sales event with media, billboard, and radio placements.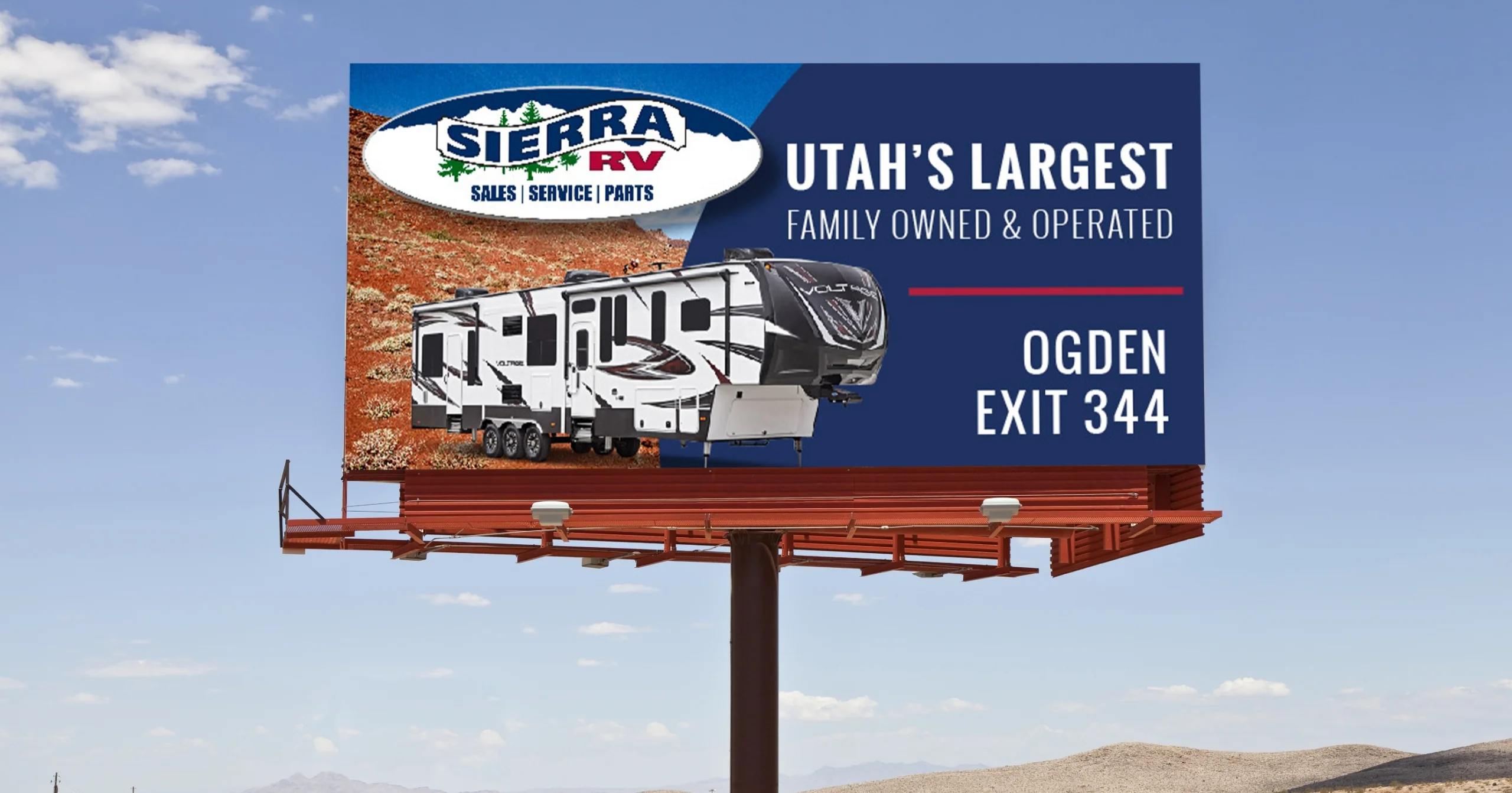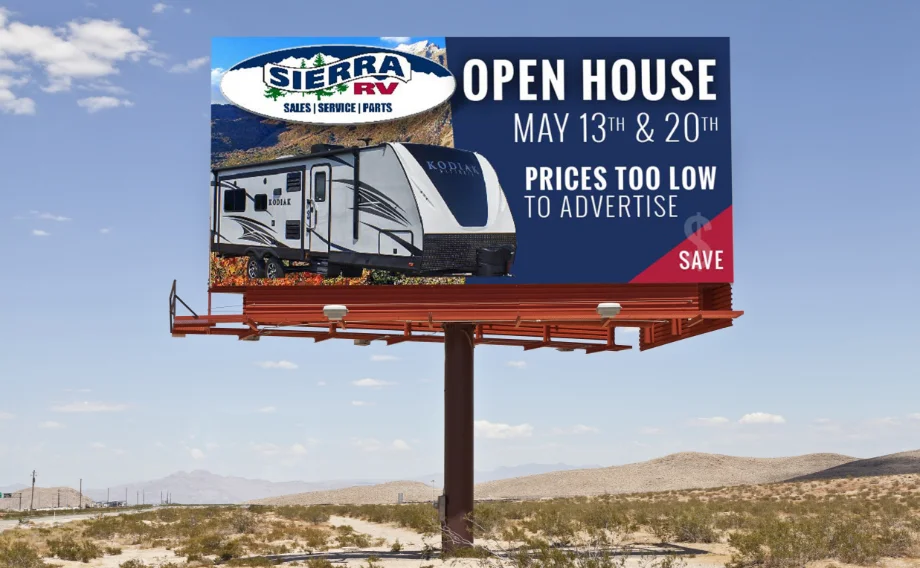 Best. Summer. Ever.
Pairing this strategy with the latest hypertargeting technology, Epic Marketing's strategy created excitement and engagement around the store's summer kick-off events, and motivated a significant increase in dealership foot traffic and RV sales. Sierra RV's call-in customers increased by over 300% compared to the previous year and gave them 200-plus phone calls from their new campaign in the first month. Sierra RV saw the highest volume of their most-qualified leads over any summer previously and they sold more RVs than ever.