Drive traffic. Convert users. Scale revenue.
Digital
More than just a box you check on your list of marketing tasks, digital should drive your business forward. So we bust out our big guns: technical analysis and data-driven strategies that are backed by expert, seasoned creative and development skill. With our scopes zeroed in on solving your digital challenges, you get measurable results and a serious competitive edge.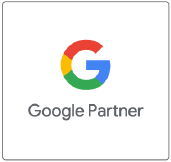 Our digital marketing is holistic.
Our Services
SEO
Search engine optimization: do it right and your business will rise to Google's coveted first page. Do it wrong and your site gets penalized, leaving your business to sink as your competition quickly outranks you. Queue your local search engine optimization agency: Epic Marketing. Here at Epic, we take your Utah SEO campaigns to new heights—leveraging all the latest knowledge about Google's algorithm, and then turning that knowledge into calculated, data-driven adjustments to your site. Learn More.
Email
Email marketing has come a long way from the early days of cold email campaigns. At Epic, our email marketing specialists can nurture your lead from the curious potential buyer stage, all the way to a satisfied and loyal customer. Let's automate nonessential tasks, get an end-to-end acquisition service working for you, and make sure you can scale efficiently. Let your team get down to the real business of improving sales rep efficiency, nurturing existing leads, and increasing conversions. Learn More.

Paid
Not all paid ad management services in Utah are created equal. The Epic Marketing difference doesn't come from our audits or our specialization in Google Ads (although we are pretty good at those). Instead, it's in how meticulously and closely we create, monitor, and adjust your campaigns. With expertise from an in-house team that's managed and optimized big campaigns across an even bigger cross-section of industries, we know exactly how ads should be processed, dissected, and understood. Because for us, profitability is a benchmark—not a finish line. Learn More.
Social
Great paid social campaigns need a great organic presence backed by real data and serious targeting ability. Our digital team loves helping businesses develop a strong social presence with engaging content and natural dialogue with customers. So we build your customized social strategy piece by piece: engaging posts across the right mix of social channels, with the right voice share, and the right brand messaging. Sound like rocket science? It can be. Call us MIT. Learn More.
CRO
It's a click-happy world out there. Approximately half the people in the world's browsing the internet spend fewer than 15 seconds on a website before clicking out. At Epic, we understand not just what keeps people on a site, but what kinds of calls to action and design elements inspire, clicks, calls, and form fills. Let our CRO experts take a look under the hood, develop a strategy to optimize your site, and convert your traffic into revenue. Learn More.