When someone searches your business on Google, you want to be front and center. To do this, you need to incorporate PPC ads and have your Google My Business profile filled out completely. To add to this, Google introduced a feature in 2017 that lets you include a post with your local listing to tell customers and potential customers about:
• Events
• Products
• Promotions/specials
• Announcements
For local businesses, this means your listing stands out and gets more views and clicks to your site. This also helps current customers stay connected with what's happening at your business. Your Google post should be brief, useful and call your customers to act on something.
Here's an example we created for Epic. You'll see that it shows on desktop and mobile.
Here's what it looks like on desktop: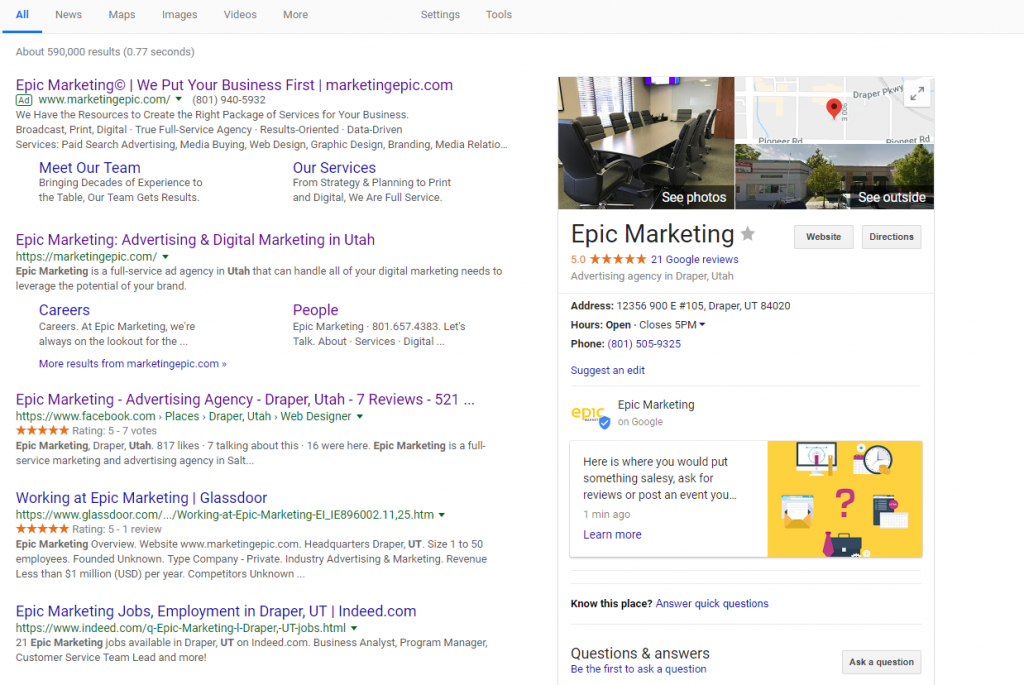 Here's what it looks like on mobile: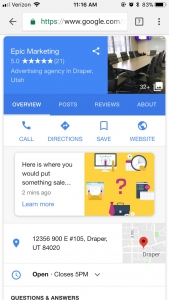 If you click on the post, you can see more info: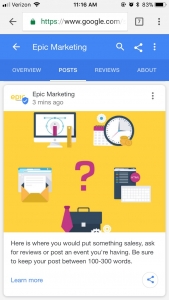 How to Create a Google Post
Log into your Google My Business listing and select "Posts"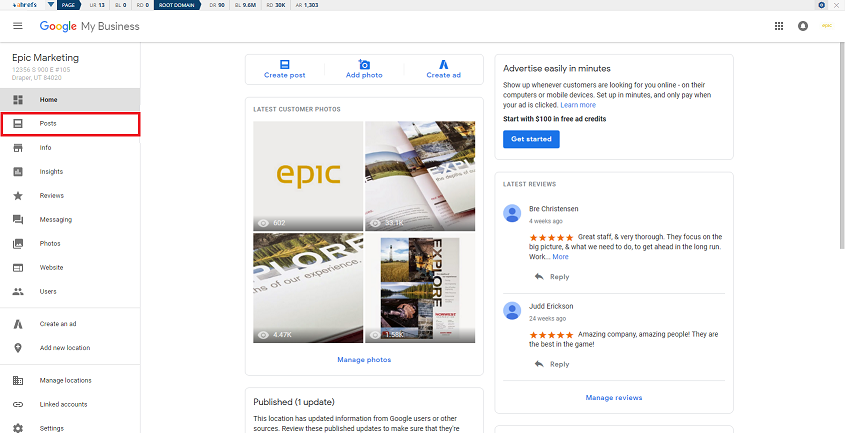 After clicking on that, you'll see a field that says"Write your post."
From there you can add photos, descriptions, make it an event and add a button.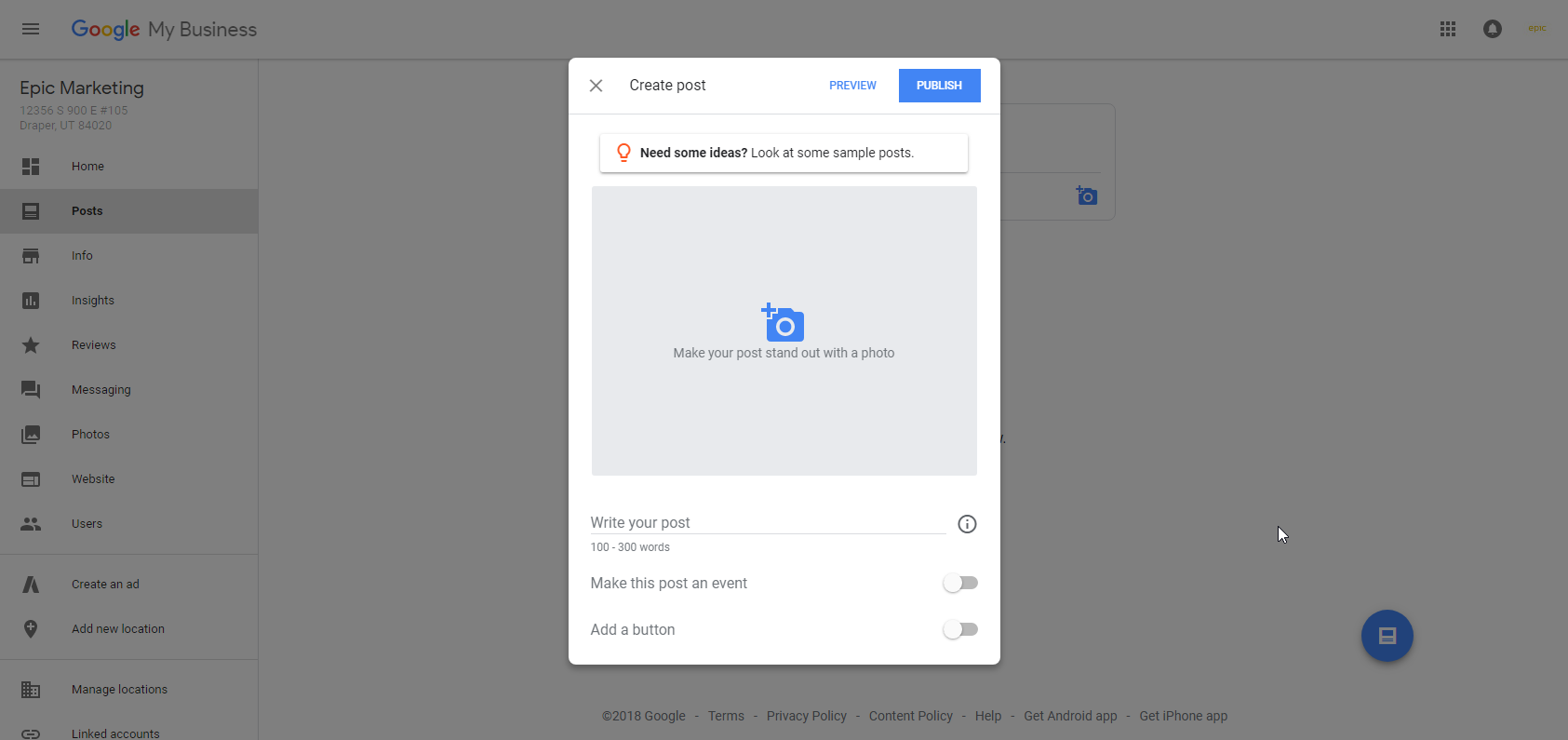 Keys to Writing a Great Google Post
Post type: What are you sharing? Are you holding an event? Are you promoting an offer or special deal? Does your business have exciting news to share? Whether it's to encourage customers to buy something or to announce a new change, consider what you want the post to do and what action people should take after reading it.
Photo: Your photo should draw attention to your post so that it stands out. The resolution should be 720px by 540px and should be simple yet direct.
Title: If you're posting an event, you have the option of describing your event in 58 characters.
Detail: Although Google suggests keeping your description between 100-300 words, you have a character limit of 1,500. Be clear about what the event or offer includes.
Call to action: What do you want your customers to do? Include instructions like "Buy now", "Reserve a spot", "Call", etc.
**Quick note: You don't need to include your business name as it already will appear in the post. It's recommended that you use all of the fields Google provides you with to maximize your impression.
To learn more about Google posts, get more tips and see more examples, visit the Google My Business Help Center or if you have additional questions for our SEO experts and your business, contact Epic Marketing today!