There are so many possible reasons why your Facebook Ads are not delivering and it can be so frustrating trying to figure it out. Being a marketing agency means that we see problems like this pop up on accounts for all kinds of different clients. We are always happy to take on more work, so feel free to reach out if you'd like help from one of our specialists. However, if you would like to try fixing the delivery issue on your own, I created this checklist for you that you can go through to get your ads up and running again.
Menu:
Ads Are Disapproved
COVID-19 Ad Disapprovals
Your Ad Has Too Much Text
You Forgot To Publish Your Ads
Your Billing Method Failed
You Reached Your Spending Limit
You Reached Your Budget
Your Campaign Ended
Your Audience Is Too Small
You Recently Edited An Ad
Your Ad Is Stuck In Review
You Have Too Much Audience Overlap
Your Ad Falls In A Special Category
Your Ad Is Low Quality
You Used Accelerated Delivery
Other Reasons
Ads Are Disapproved
There are a lot of reasons why your ads might get disapproved. Facebook's official list of ad policies is here, but I will list some of the most common reasons that ads get disapproved:
Too much text in your image
Your product is not allowed to be advertised on Facebook
Your ad copy is inappropriate or not allowed; Facebook doesn't allow overly sensational copy, bad grammar, or content that assumes the viewer's personal attributes
Your image or video is inappropriate or falls into the Adult Content category
Occasionally, fixing the problem is as easy as removing a question mark, but sometimes you really need to dig deep into Facebook's Ad Policy page to find the exact reason why your ad is being disapproved.
If you're wondering what your error is, you can hover over the red warning triangle for more information. You can also click "Edit" on the disapproved ad and you should see a specific reason listed there as well.

COVID-19 Ad Disapprovals
Businesses in all industries have been affected by COVID-19 in some way. If you are like us and are still able to run Facebook ads during this pandemic, you might have run into the same problem that we are seeing. Some ads that merely acknowledge COVID-19 are getting disapproved for "Controversial Content". The specific Facebook policy is designed to stop price-gouging of sensitive products like hand sanitizer and medical masks, but in some cases ads are getting disapproved by mistake. That full policy from Facebook can be found here.
The main policy summary states:
"Ads must not contain content that exploits crises or controversial political or social issues for commercial purposes."
Our ads definitely aren't exploiting this crisis, but still some of our ads and our clients' ads were getting disapproved for this reason. I tested removing words like "COVID-19", "pandemic", and "hand sanitizer" and republished them. In some cases, that worked.
You also have the option to request a manual review. As long as you are not exploiting a crisis, once an employee at Facebook views your ads they should easily be able to see that your ad is okay to run. I have been able to fix ad disapprovals for controversial content this way several times. In my experience, it has taken 24-48 hours for decisions to be made after submitting an ad for manual review.
Your Ad Has Too Much Text
Facebook wants their ads to feel more organic, so they restrict how much text can be overlaid onto your image. This is an issue that comes up fairly frequently with clients who don't know about this rule. They want to the name of their business really large, or they want to promote a big wall of text because they want customers to know every single thing about the sale they are running.
You can fit plenty of copy into the Headline and Text portions of your ad, so follow Facebook's rule and keep the amount of text on your image to 20% or less.
If you want to test your image to see if it follows the 20% text rule, Facebook has a text overlay tool that you can access here.
You Forgot to Publish Your Ads
If you manage Facebook campaigns long enough, this is bound to happen. Go back to Ads Manager and see if your ad is still a draft or if it has been published. You can review all current drafts by clicking "Review and Publish" in the top right corner.

Your Billing Method Failed
Sometimes a payment fails, credit cards reach their limits faster than normal, and the payment method needs to be reauthorized. Open up Ads Manager and check to see if there are any red warning messages. With that information in hand, open up the main menu, go to Settings, and click Payment Settings to manage your billing method.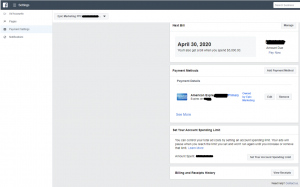 You Reached Your Spending Limit
Spending limits can be useful tools, but if someone else sets them without telling you, then you might find yourself wondering why your ads aren't running.
There are a few places in Ads Manager where you can set and edit spending limits.
The account level (Found in Payment Settings)
The campaign level (Click Edit on any campaign)

You Reached Your Budget
You can set lifetime budgets at the campaign level. If you forget to add more to the budget or to create a new campaign, then you might be surprised when your ads stop delivering at the end date you set.
Your Campaign Ended
Like the previous tip states, you can set lifetime budgets at the campaign level. If you forget to add more to the budget or to create a new campaign, then you might be surprised when your ads stop delivering at the end date you set.
Under the Delivery column you will see that your campaign says "Completed" when it has reached its end date. You can duplicate the campaign and start again or you can edit the completed campaign and add new end dates and an increased budget.

Your Audience Is Too Small
This error usually doesn't come with its own special warning, so it can be easy to overlook. If you narrow your audience down too much by geographic area, gender, age, interest, or some other demographic, then your ad set might be too small to run at all.
Check out the Audience Definition section at the Ad Set level to see what your potential reach is. If it says your audience is too small here, then you might need to make some changes.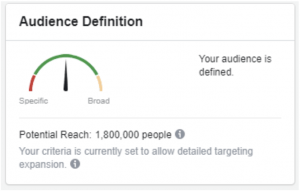 You Recently Edited an Ad
Facebook ads often take up to 24 hours to get approved and start delivering again after you make an edit to them. I know it can be tempting to make changes every day, but it is best to plan ahead and make edits less often.

Your Ad Is Stuck in Review
Facebook ads often take up to 24 hours to get approved and start delivering again after you make an edit, but has it been longer than that?
During busy online sales times like Black Friday, approval times for new ads can take even longer. I have seen ads take up to two or three days to get approved and start delivering during those busy times. If you have an important campaign coming up, don't wait until the last minute to publish your ads.
If that is not the case, try duplicating your ad and often the new ad will get approved quickly.
You Have Too Much Audience Overlap
If you are running too many ad sets with very similar audiences, then your ads might not spend their full budgets. Luckily, Facebook has an audience overlap tool that will let you see how much your audiences overlap.
Open the main menu in Ads Manager and click on Audiences. From there you can select up to 5 audiences, click the three dots, and click Show Audience Overlap.
I have seen this problem mainly when advertisers are using a lot of look-alike audiences that they don't really realize are very similar.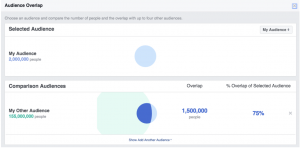 Your Ad Falls in a Special Category
"If you're based in or targeting the U.S. and are creating a campaign that includes ads that offer credit, employment or housing opportunities, you must choose the category that best describes your ads."
If your product or service falls into one of these 3 categories, then you will have to deal with some restrictions. You can find more information here, but before you can run your ads at all, you will have to designate which category you fall into or your ads might get disapproved.
You can find these settings at the campaign level.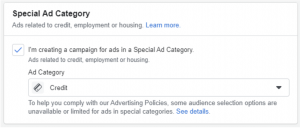 Your Ad Is Low Quality
"Low-quality ads on Facebook, such as ones that include clickbait or direct people to unexpected content, create bad experiences for people and don't align with our goal of creating meaningful connections between people and businesses."
You can read more about Facebook's policy here.
Just know that low quality ads might work for a little while, but eventually they will get disapproved and can even lead to your ad account getting suspended if the content is bad enough. Promote the best product you can and create ads that have honest, enticing copy and imagery.
You Used Accelerated Delivery
Accelerated Delivery is an option at the campaign level of your ads. If you select it then Facebook will "spend your budget and get results as quickly as possible." It sounds pretty good, but you may be left with no budget at the end of the month if you are not careful.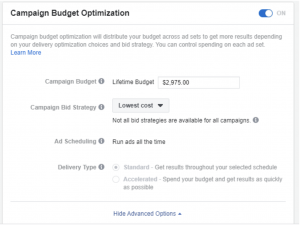 Other Reasons
There are a lot of reasons why your Facebook ads might not be delivering or why they are disapproved. If you make it through this whole checklist without finding the solution to your problem, then you have found a truly unique issue and I'd love to hear about it. Fill out our contact form with your issue and we can work on it together.