Moz recently stated that Google changes their algorithm 500-600 times a year. If their algorithm changes this frequently, shouldn't your SEO strategy be changing too?
SEO is fundamental to boosting your organic search rankings and building your presence online. When done right, SEO can improve your company's bottom line (leads, sales, etc.).
So what is SEO and what makes up a good SEO strategy? These are the three fundamental pillars of SEO and our techniques for building on them:
Structure
Content
Authority
SEO Pillar #1: Structure
There's a technical side of SEO that people don't really talk about, but it's crucial for your long-term SEO efforts. Whenever we approach a new website or client we do a website audit to find the technical issues that either prevent Google from indexing it or that go against Google's best practices. Here, we look at things like:
• Broken links
• Broken images
• Site speed
• HTML tags
• Internal linking
• External linking
• Sitemap errors
• Robot.txt errors
• Schema implementation
Fixing these errors make it easier for Google to crawl your site, rank you in the correct location and industry niche, and increase your visibility online.
SEO Pillar #2: Content
Google likes to know that your business is an active, relevant member of the web. To be seen as active, you should be releasing new content regularly and that content should be up to date. Google favors new content over old content and they want to know that you're relevant to the industry you're trying to rank in. Your content needs to be informative and focused on concepts that relate to the users intent.
If you want to do this effectively, you need to start by doing keyword research. There are a lot of resources to use for keyword research, but a few that Epic's digital team uses are Google's AdWords Planner, Answer the Public, and Ahrefs' keyword explorer tool. Focus your time on keywords and create content that will benefit your users. There are 5 main types of searches that businesses should be aware of as they try to target content toward specific customers: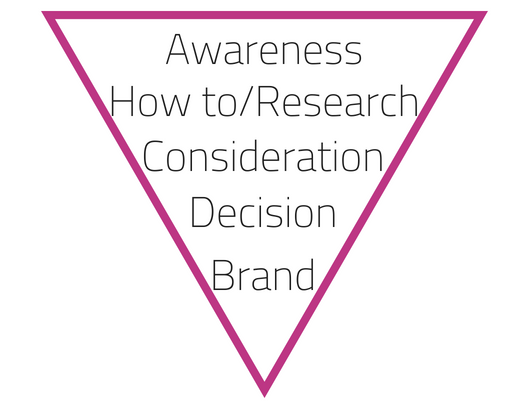 Search intent is a big part of content creation and through trial and error, you'll find your sweet spot.
Content is also where you have the chance to really localize your business. Localizing your content and site (technical SEO techniques), helps Google know where you're located, what services you offer in that location, and ultimately decides your place in the local pack for certain keywords.
Through unique, quality content, keyword research, and listening to customer demand, you can own your industry online.
We're hoping your question "What is SEO?" is getting answered slowly..
SEO Pillar #3: Authority
The higher you rank for relevant keywords, the more potential clients and current customers will see you as an authority. Google ranked you well because of the authority they think you have and the industry knowledge portrayed on your website (along with all of the technical factors we talked about). To gain higher authority, you can do things like gain backlinks from high authority sites, social references from respected accounts, have a content marketing strategy, make sure your NAP (name, address, phone number) listings are consistent through quality citations, and last but not least, do competitor analysis.
Doing a deep dive of your competitors' site and rankings can help you find content gaps on your own site. We use a program called Screaming Frog to analyze their content. Pair that with Ahrefs' content gap analysis and site explorer tool. This allows you to view your overlap areas with competitors, where you rank and they don't, and what they rank for that you don't. This is a great tool to help you create content that you know that your potential customers are interested in. The site explorer tool allows you to see their organic search, backlinks, referring domains, and paid search. Finding the gaps in their online marketing strategy can play to your benefit.
After you've put a strategy into place using the SEO techniques we've talked about above, measure your success. Did it work? Here are some KPI's to look at on a monthly basis (if not more often):
• Traffic by channel
• Top entry pages
• Rankings
• Conversions from organic traffic
• Time on site
• Average page views
• Bounce rate
No one expects you to change your SEO techniques 500-600 per year, but adapting to the changes in search engine algorithms is essential to boosting your organic rankings, increasing your reputation online and to understand what is SEO. If you have any more questions, reach out to our SEO experts here at Epic Marketing.